The supply of high-end and mid-rise housing has registered a steady smooth growth since 2013, with 8% more new projects completed in H2 2018 compared to H1 of the same year, and 44% more space under active construction in the same period. 

Sofia's southern districts and the foothills of Vitosha are the preferred areas for investors, according to a report by the consultancy Colliers International.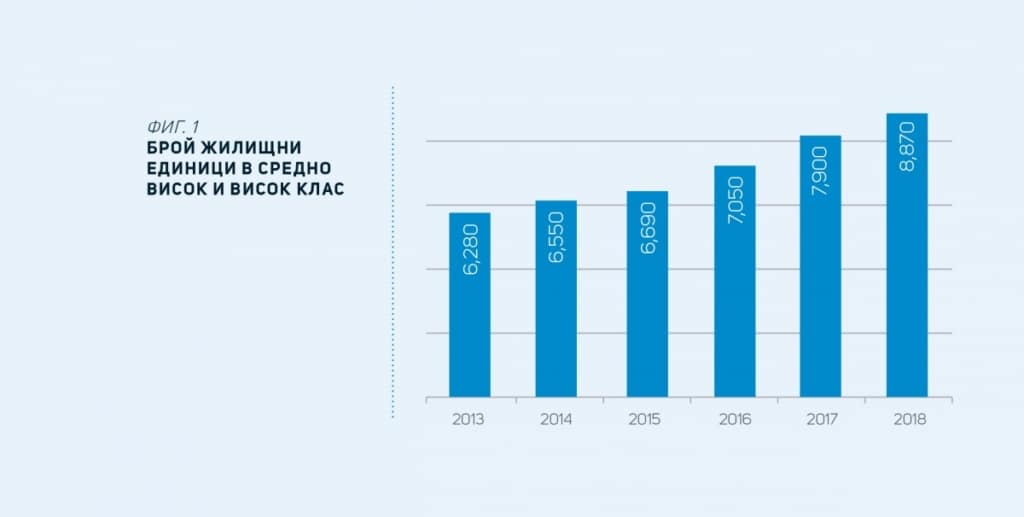 However, demand continues to outstrip supply, which is why vacancies were only 7% at the end of 2018. "under construction" last year, which were 60% of all. Due to limited supply of quality properties and intense demand, the difference between offer and sale price has maintained a downward trend. It has decreased from 11% in 2013 to 2% in 2018.


Despite the reduced flexibility in terms of investors' willingness to concede, transactions in 2018 increased by 25% compared to 2017. Demand for two- and four-bedroom apartments increased.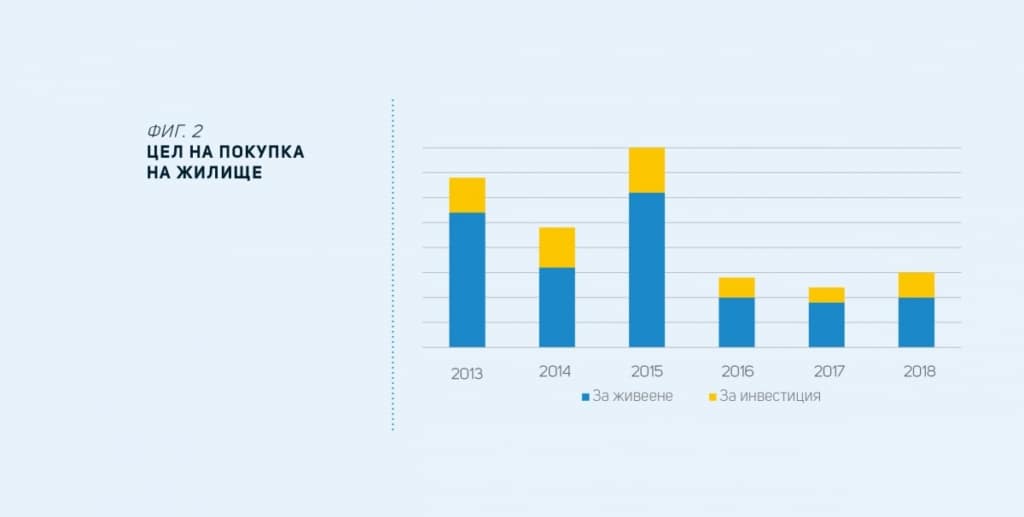 In 2018, the number of customers using bank financing increased by 10% due to more favorable conditions. Low interest rates on deposits are among the reasons for the increase in transactions for investment purposes. Last year, they occupied 33% of the total transaction volume.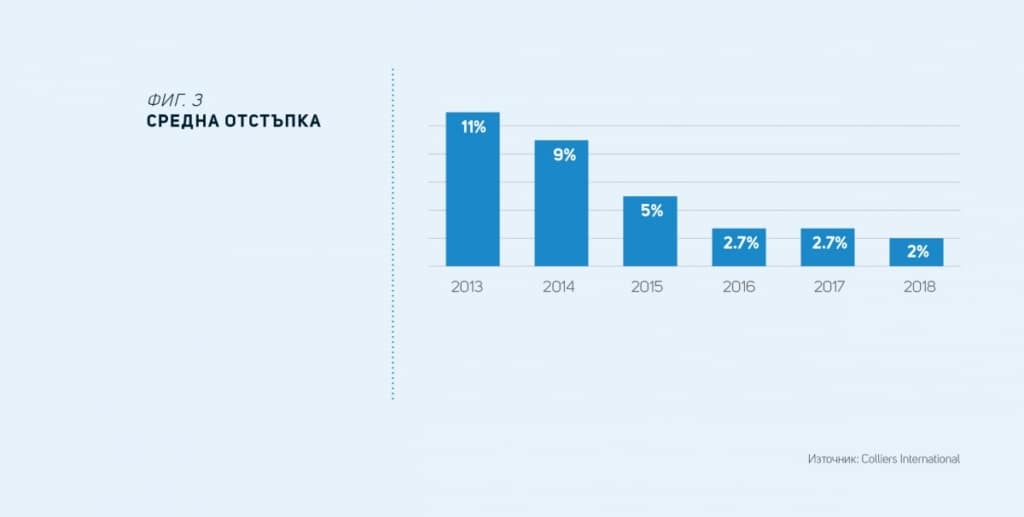 In 2019, the mid- and high-end housing market is expected to remain stable overall, Colliers predicts. Changes will mainly relate to the clearance of new residential areas as a result of projects scheduled to start construction during the year. Should the predictions of an increase in interest rates come true, it is possible that there will be a gradual decline in transactions with properties purchased for investment purposes, the company added.